23 Feb 2022
How to avoid unexpected public cloud bills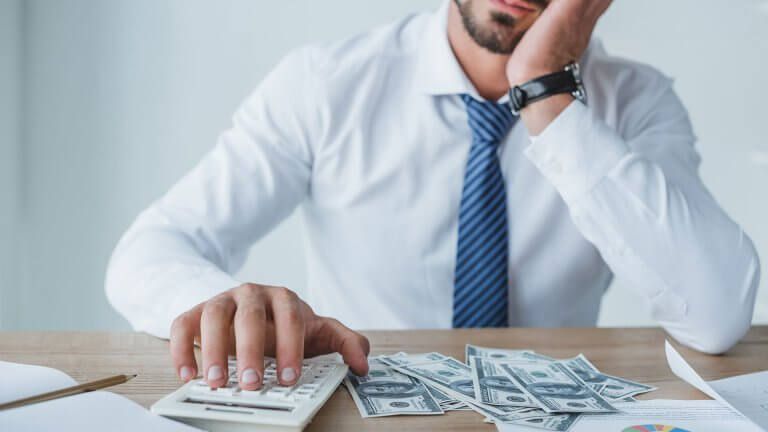 Whilst public cloud solutions boast a number of well-known benefits, if you're not paying attention, you could be in for a nasty surprise when the bill arrives.
Public cloud pitfalls
Businesses are often unaware of the wildly unpredictable public cloud billing structures that can lead to unanticipated monthly cloud bills. Whether it is an abandoned application that still appears on your invoice or a newly popular cloud service that leads to gigabytes upon gigabytes of data usage, it is not unlike your utility bills at home: leave the lights on all the time and your electric bill will go up.
"Sticker shock"
Many businesses were initially tempted to migrate to the public cloud with the promise of substantial cost savings by switching from a CapEx to OpEx billing model. Yet, Chief Financial Officers across the globe are frequently left gasping at the unexpected expenses seen in their monthly bills – otherwise known as "sticker shock".
Sudeep Chauhan, the founder of startup Milkie Way, suffered a bad case of sticker shock when a test with a $7.00 billing budget and a free database plan on Google Cloud Platform generated a $72,000 invoice overnight. According to Google, a billing budget "does not automatically cap Google Cloud or Google Maps Platform usage/spending". Ouch!
Lack of visibility

A lack of visibility in the public cloud is a business risk in terms of not only security and compliance, but it can also affect business costs. Without having direct access to your data, you may be unknowingly paying for idle virtual machines – an unnecessary outgoing that could be stopped.
With public cloud services billed by usage, the database technology you choose the type of encryption you use and even the country you host in will affect the price. Some cloud providers also differentiate between various types of CPU functions, billing those functions at different rates. This, along with a lack of visibility, can make it harder to accurately forecast the short-term costs of using the public cloud.
Fluctuating demand

Whilst in many circumstances the public cloud provides better value for money than on-premise infrastructure, it is important to understand that the way you are charged is very different. When you opt for a public cloud model, your bills will change month-to-month, according to your usage, so it is important to prepare for a significant increase or decrease as your demand fluctuates.

Due to the elasticity of the public cloud, IT teams can easily provision resources for an application or project at any given time. Whilst this scalability is useful, if you forget to scale back your resources, you would continue to be billed. This includes anything that you have provisioned, whether it is being used or not.

How do you avoid unpredictable billing?

You need to be flexible in how you budget for your cloud usage and ensure you have systems in place to monitor and optimise your spending. By building a comprehensive picture of your ongoing cloud spend, you can avoid such "sticker shock" when it comes to receiving your invoice.

The management layer

Research from Gartner shows that without cloud cost optimisation, businesses could be overspending by more than 70%. That's why many businesses turn to managed cloud providers to take care of their public cloud for them, from setting policies and monitoring usage to identifying areas where savings can be made.

How to keep on top of bills

The key is to look for a fixed payment-pricing model, which means that at the end of every month you will receive one price and one invoice, preventing any unwelcome surprises. This allows you to track spending, as well as keeping your business running as cost-effectively as possible.

Asif Mohammed, Systems Engineer at Hyve, commented, "Public Cloud has its benefits, but controlling costs is not as easy as it seems. Despite the range of budgeting tools provided, you need a dedicated IT team who can implement these tools correctly. We manage all clouds for our customers, ensuring their monthly invoice remains the same each month."