17 Feb 2022
Fourth-generation DevOps is aligning people, culture and technology for better business outcomes, says GitLab at CloudExpo/DevOps Live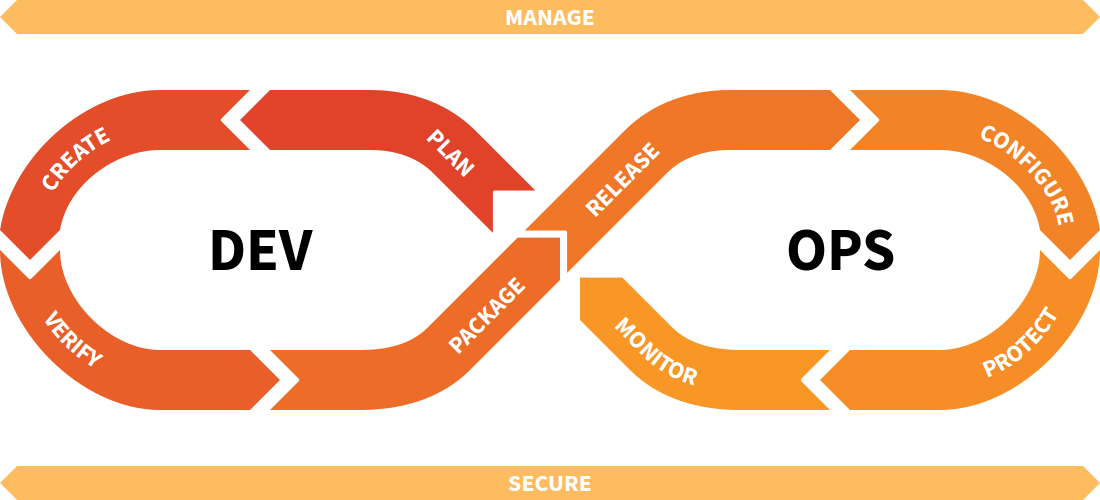 Fourth-generation DevOps is aligning people, culture and technology for better business outcomes, says GitLab at CloudExpo/DevOps Live
London, February 17, 2022 - Fourth-generation DevOps platforms are delivering a step change in organizations' ability to deliver digital transformations - aligning people, culture and technology for better business outcomes and gaining crucial competitive advantage in the emerging new global economy.
This breakthrough will be crucial since many organisations still treat digital transformations and cloud migrations primarily as technology implementations and hit difficulties with them, because they have not fully understood and made the necessary cultural and process changes to the way different teams will work together going forward.
This is the view of Kristof Goossens, solutions architect at DevOps platform GitLab, who will analyse the state of play in organisations' DevOps thinking, as part of a panel debate Cloud Expo/DevOps Live at London's Excel Centre on Wednesday, March 2.
He will examine how, as application development programmes become pivotal to organisations' innovation strategies, the growing scope of application development frameworks, processes and software tools, have added complexity to how transformation programmes can be managed, evaluated and improved.
Goossens explains: "DevOps tooling has evolved rapidly from first-phase point solutions for software lifecycles, via second-stage 'fragmentary' DevOps tools, to third-phase "DIY" products that aim to integrate disparate DevOps offerings.
"However, many C-level executives, development heads, and engineers still need greater visibility and hard metrics for their software pipelines, different team resources used, and the value streams being generated, all of which are essential to delivering successful business transformations.
Goossens says that because fourth-generation DevOps platforms enable software pipelines to run in a single application, they deliver practical ways for organisations to deploy new technologies while making cultural and process changes needed for technology, operations and security teams to work on transformation programmes simultaneously and in closer collaborations.
He explains: "Fourth generation DevOps platforms provide a repeatable template for improving collaboration, feedback and communication around new technology development – and that can help maximise your digital transformation."
Joining the DevOps debate which is entitled, "Embracing DevOps culture to accelerate digital transformation" will be Fabian Basciani, Executive Director, Engineering Manager at J.P. Morgan Asset Management, with the session led by Caroline Hill, editor-in-chief at Legal IT insider magazine.
Note to editors
The panel debate: Embracing DevOps culture to accelerate digital transformation, takes place at 10.35am on Wednesday March 2 in DevOps Live Theatre 1 at DevOps Live at the Excel, London.
ENDS
About GitLab
GitLab is The DevOps platform that empowers organizations to maximize the overall return on software development by delivering software faster and efficiently, while strengthening security and compliance. GitLab's single application is easier to use, leads to faster cycle time and allows visibility throughout and control over all stages of the DevOps lifecycle. With GitLab, every team in your organization can collaboratively plan, build, secure, and deploy software to drive business outcomes faster with complete transparency, consistency and traceability. Built on Open Source, GitLab works alongside its growing community, which is composed of thousands of developers and millions of users, to continuously deliver new DevOps innovations. GitLab has an estimated 30 million+ registered users (both Paid and Free) from startups to global enterprises, including Ticketmaster, Jaguar Land Rover, Nasdaq, Dish Network, and Comcast trust GitLab to deliver great software faster. All-remote since inception, GitLab has more than 1,350 team members in over 65 countries.
Media Contact:
Mark Walker, Speakeasy Strategies: mark@speakeasystrategies.com