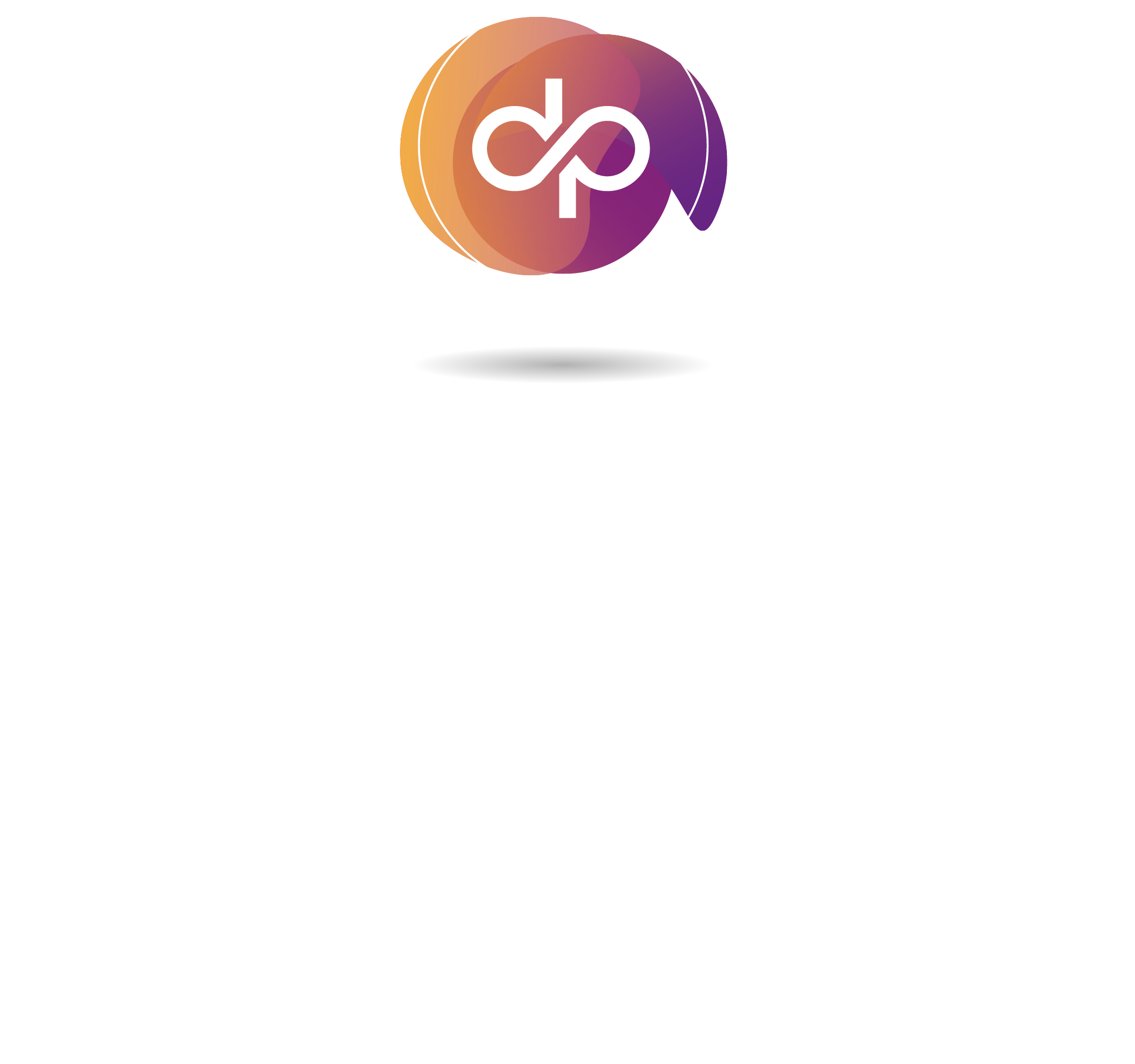 ANNOUNCING DEVOPS LIVE VIRTUAL 2020
When aiming to bolster operational efficiency, there's no doubt that a DevOps approach for system development and delivery yields unrivalled results. With organisations across the globe attempting to understand, digest and navigate the implications of a 'new normal', now more than ever, the spinal properties of DevOps - teamwork, speed, agility - play a key role in transforming recovery into stability and ultimately, growth.
Join DevOps Live Virtual 2020 on 20 October to hear from and engage experts who will dissect the opportunities and challenges around building, maintaining and evolving resilient systems at scale, with a view to improving service, performance and productivity.
NAVIGATING THE PANDEMIC WEBINAR SERIES
Our team has been hard at work conceiving a special digital event series that helps and inspires organisations throughout these uncertain and extraordinary times. There is no shortage of online learning opportunities in the tech space today. Many of which we ourselves have enjoyed and learned from.
It was important to us that we didn't just tackle the current challenges, but addressed the many opportunities, too.
After several productive conversations with our partners, we have designed a programme that will answer burning questions being asked by organisations across the technology landscape.
LATEST WEBINAR:
Available on-demand:
HEAD OVER TO TECHERATI ACADEMY TO LEARN MORE
DEVOPS LIVE CONTENT
The DevOps workflow is now understood and recognised by the majority of system leaders, and adoption is booming. Both at our annual event and digitally throughout the year, DevOps Live connects the EMEA DevOps community, to the latest thought leadership, with sessions, white papers, interviews, webinars and panel discussions to address:
• High performing teams & culture – maintaining a power balance and communication between development and operations teams is critical to sustainable success. What's the key to effective integration?
• DevSecOps: Securing the DevOps landscape – how do we foster a culture where we can safely and securely develop / manage a systems lifecycle?
• Cloud-native, containers and microservices – on-premises deployments and Java reliance for critical business technology remain challenges for many enterprise developers. How can enterprises overcome people, process and technology struggles and embrace the unmatched scalability / agility of cloud-native?
• DevOps in the enterprise – lessons from real-life case studies as DevOps specialists overcome the challenges of DevOps adoption, regulation, scaling and project management in the enterprise.
• New trends: AIOps, ML and DataOps – showcasing and myth debunking the latest trends and tools in the AIOps and DataOps landscape.
• DevOps in a post-pandemic world – equipping DevOps and agile engineers to manage cultural change, distributed agile, workload management in a new era of home working.
• Modern Continuous Integration / Delivery – when should developers utilise CI/CD and unit testing to improve the reliability of their code? What tools and skills are required to fully equip enterprise operations teams adopting CD workflows?
If you're a company that operates at the forefront of DevOps and Containers or are transforming the way enterprises develop, evolve and maximise IT systems, then we want to hear from you!
Contact James Mackintosh:
E: j.mackintosh@closerstillmedia.com
T: +44 (0)207 348 1861
DEVOPS LIVE COMMUNITY
The DevOps Live community empowers EMEA enterprises to overcome the challenges of disrupting existing workflows and adopt DevOps principles - for efficient and cost-effective system development and operations. Embracing the same start-up and pioneering ethos that thrusted DevOps to the forefront of IT system architecture & development, DevOps Live's community reflects an ever-changing DevOps landscape. Launched in 2016 in partnership with Docker, DevOps Live has shifted from supporting early adoption of container-based architecture, to addressing the latest technology developments and market trends of a booming DevOps market:
Cloud Native, Microservices, Automation, Monitoring, Continuous Integration / Delivery, Testing, AIOps, DataOps, DevSecOps… and much more!
• DevOps Live is the largest and most comprehensive gathering of over 5,500 DevOps & Container specialists and decision makers in the UK.
• Represents 53 countries as the EMEA's home of progressive DevOps.
• DevOps Live collaborates with over 50 DevOps solution providers to promote adoption of DevOps principles: speed, agility, teamwork and economies of scale for effective digital transformation.
OUR TESTIMONIALS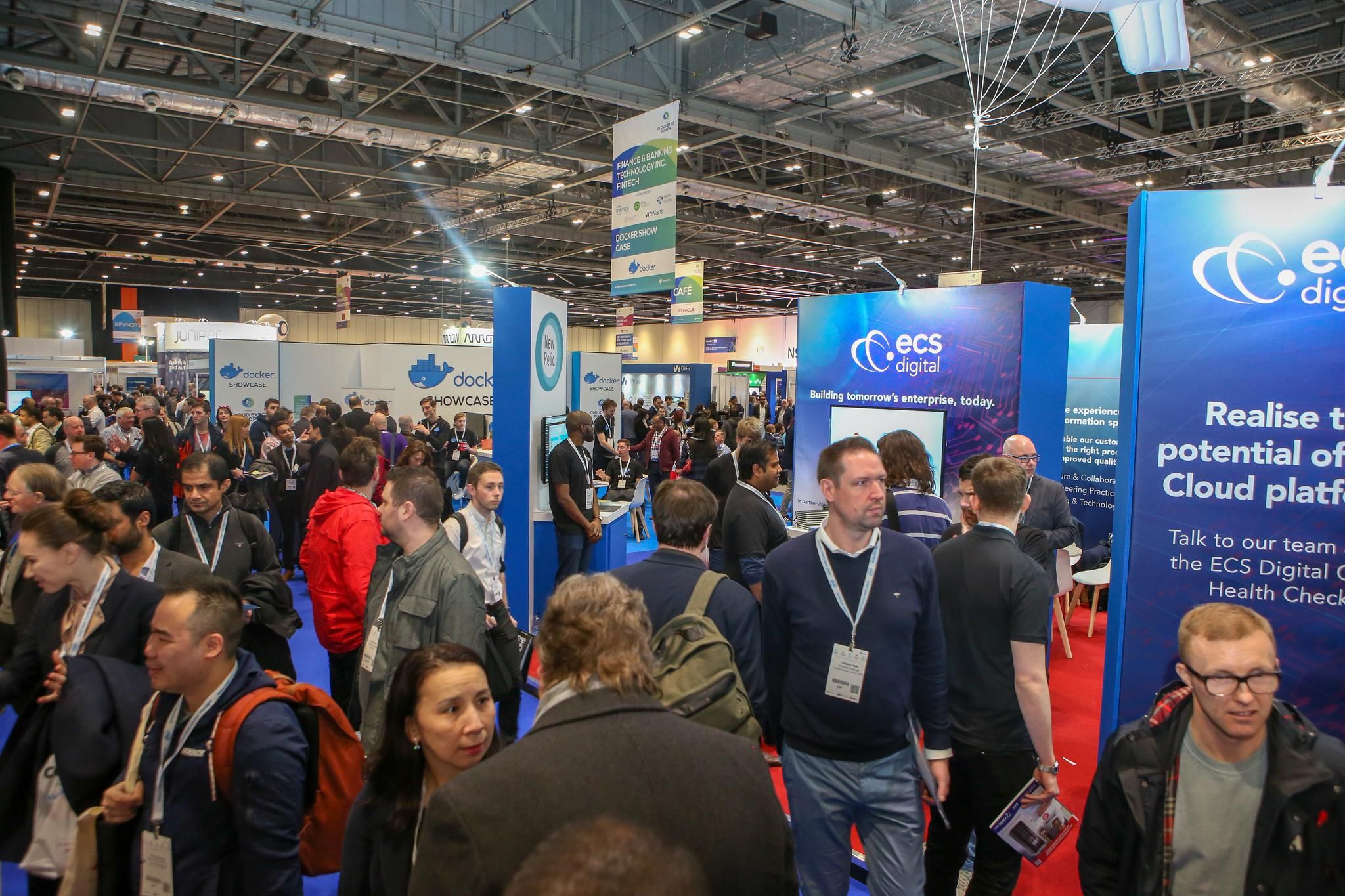 "The collaboration with the events team is absolutely amazing. We work together to build something that is aesthetically pleasing but also will drive attendance and help our business.
We are very happy with that. It's been great so far, really busy and a lot of fun. We have the perfect location for that and we had so many important and promising conversations. It's been a dream. The show is fun and crazy in terms of scope. Everybody who has a name in the industry is here. It's amazing to see all the different contributions that each company regardless of size can make."

SALES DEVELOPMENT,
GITLAB
"DevOps Live is a great show! There are a lot of vendors that we work with, our customers and partners so it's a great opportunity to catch up with them.
We moderated a session and there was a lot of interest and attendance. Our stand is located in the middle of DevOps and Cloud Expo Europe which is great as we get both audiences. The event is multifaceted, multiple audiences & a good show."

VP MARKETING & BUSINESS DEVELOPMENT,
MORPHEUS DATA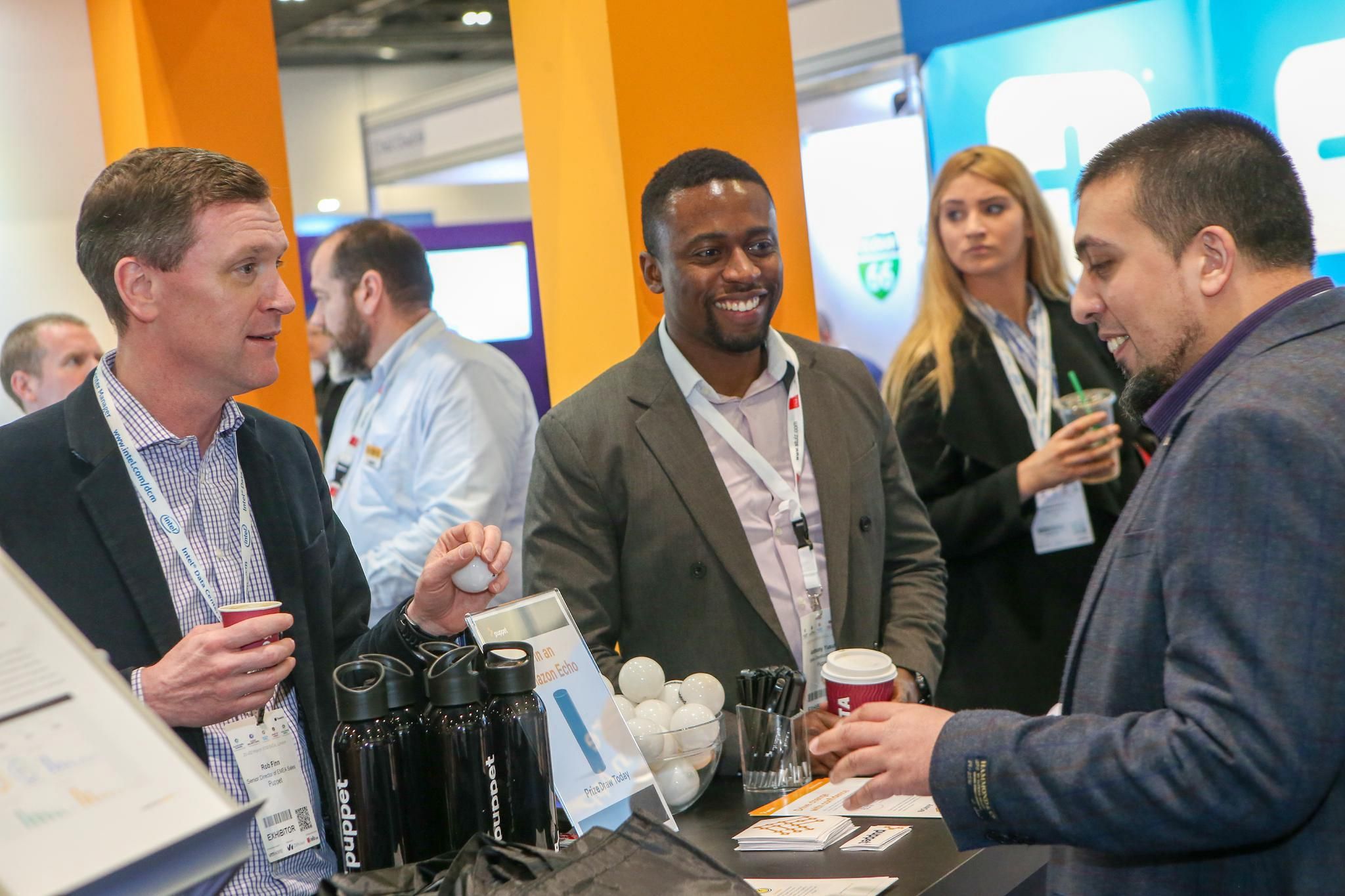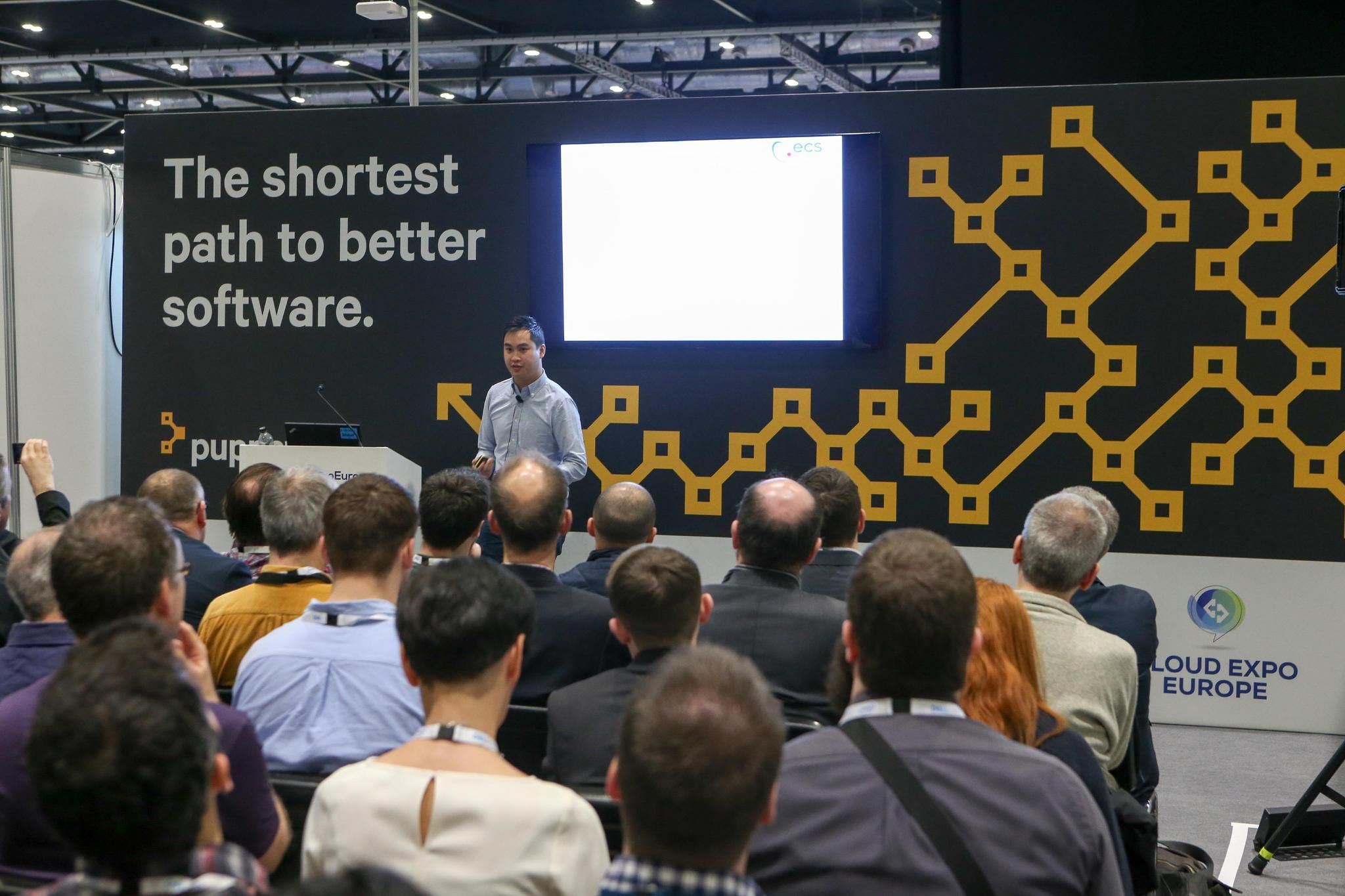 "Cloud Expo Europe is one of the primary events that we mark in our calendar every year, we're really excited to be back again. All in all it's a really, really good event. Cloud Expo is 100% advantageous for our business as we pick up some of the most important leads for the year.
We want to attend every single year! It is the premium event to go to, it has Security, it has Cloud and now DevOps which is our focus point, we enjoy this event so much. Cloud Expo is energetic, prosperous and insightful."

CONSULTANT,
ECS DIGITAL
"We're having good conversations with people at the right level.
It's been busy and we're meeting the people that we usually target. In terms of volume of people this year's show is great. The show is good mix of technology & it's good to be a part of it."
ACCOUNT REPRESENTATIVE,
PUPPET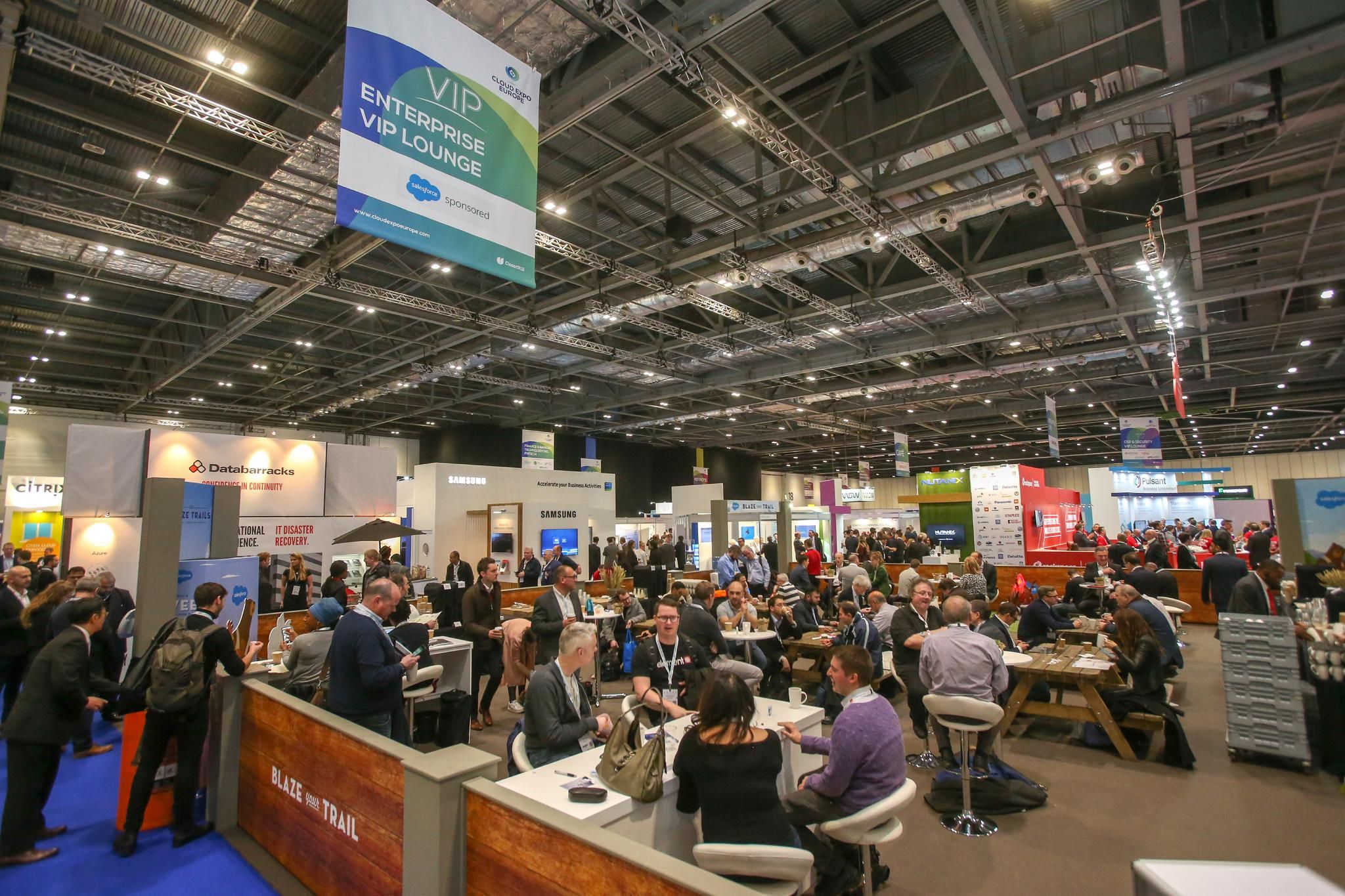 Register your interest for DevOps Live & Cloud Expo Europe
CLICK HERE TO REQUEST EXHIBITION INFORMATION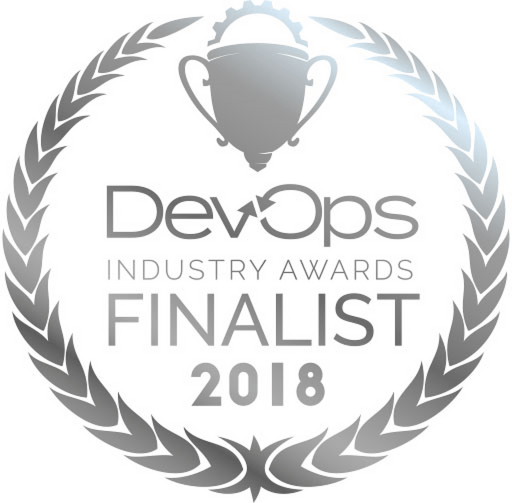 DevOps Live has, for the second year running, been nominated as a finalist in the "Overall DevOps Project – Entertainment/Media Sector" category at the UK DevOps Industry Awards. The DevOps Industry Awards celebrates significant input to the UK DevOps industry and recognises contributors to the growth of the UK DevOps Landscape. Our nomination further cements the unique role DevOps Live plays in bringing together the UK DevOps community by creating an environment that encourages progressive discussions around the DevOps of tomorrow.