16-17 June 2021
DevOps Live Virtual: Enterprise Evolution is a two-day event, consisting of fiery panel discussions, enterprise presentations, sponsor sessions, case studies, technical workshops and targeted lunch & learn seminars; creating an agile digital learning and networking environment for DevOps, Cloud-Native and software life cycle leaders from the enterprise.
DevOps Live - 2-3 March 2022 at ExCeL, London
DevOps Live utilises the Cloud Expo Europe network to create a dedicated DevOps, cloud-native and software life cycle engagement that revolves exclusively around the needs of the community. Bringing together buyers, influencers and users, it's the platform of choice for cloud-first innovators who want to be seen, heard and understood in this exciting space. It's a unique chance to build your business case in front of genuine buyers.
Talk to our team today and find out how we connect leading technology vendors such as CNCF, Microsoft, IBM, Intel, Salesforce, CloudBees, Puppet, Chef, Aqua Security, Twistlock, Rancher Labs, NGINX, Redgate Software, New Relic, Sysdig, Sonatype, GitLab and Oracle with senior DevOps and Container specialists from RBS, Sainsbury's, Harrods, IKEA, TFL, John Lewis, Sky, Vodafone, DVLA, MoD, Google, Accenture, Experian and thousands of other organisations implementing DevOps methodologies and practices.
Much like the industries we serve, DevOps Live hasn't stood still. The last 18 months has provided an opportunity to dig deeper into our event intelligence, providing us with actionable insight to fine-tune our event.
ROI Before, During and After the Event
Tailored campaign options include; Account Based Marketing, Digital Promotion and Content Creation via Techerati, vertical and horizontal engagement, speaking and panel opportunities, access to 60+ industry partners and a dedicated in-house VIP team.
Still need convincing?
Scroll down to view our exhibitor testimonials.
Contact us now to talk through our remaining options and discuss how you can get your brand, products, and sales team in front of the UK's largest gathering of DevOps buyers.
Email m.spence@closerstillmedia.com or call Matheu on +44 (0)207 348 4901 for an audience sample, copy of the latest floorplan and stand prices.
The stage is set for DevOps Live 2022 to be the UK event that delivers unparalleled outcomes for the DevOps community:
Connecting with your hottest prospects
Our VIP team have spent thousands of hours connecting with IT professionals and key accounts. Want to make sure we incorporate your top prospects into our 2022 VIP campaign? Talk to our team today to ensure your target account list is included in the next wave of audience development.
Digitized
In 2020, 164 speakers connected with 6,714 attendees across 20 digital events. We've not only generated engaged leads for our clients, but used these digital experiences to fine-tune our content themes and formats to ensure the 2022 agenda delivers the most relevant insights and practical take-aways for attendees.
First-class content
The 2022 content agenda features a host of thought-provoking panel discussions interspersed with inspirational keynotes and practical insight sessions.
Agenda TBA
Multi-Functional Zone
A new interactive hub where exhibitors and sponsors are hosting roundtables, hackathons, workshops, leadership discussions and drop-in clinics. Own the zone or take a table, the Multi-Functional Zone is a flexible space for you to host invite only sessions with your hottest prospects.
The Facts
DevOps Live is the annual gathering of DevOps and Container specialists, experts and thought-leaders. It is an unrivalled opportunity to meet with suppliers, seek advice, and evaluate solutions and services to help you shape the future of your IT operations.
Since our launch in 2016, DevOps has gone from strength to strength and DevOps Live with the support of our community have scaled that change. In 2022 DevOps Live will represent and explore how the growing uptake of cloud technologies is driving DevOps growth, soaring adoption of agile frameworks, and the consequent need for better collaboration between IT teams to enhance operational efficiency.
The global DevOps market size is expected to reach USD 12.5 - 13 billion by 2025, according to several research studies. This reflects an 18%-20% CAGR during this time frame.
5500+ DevOps and software lifecycle specialists join us at DevOps Live, making us the largest annual gathering of the DevOps community.
84% are implementing a DevOps strategy with dedicated budget in the next 18 months.
73% of DevOps Live attendees have a budget dedicated to in-house DevOps development over the next 18 months
.
Streams
The DevOps workflow is now understood and recognised by the majority of system leaders, and adoption is booming. Both at our annual event and digitally throughout the year, DevOps Live connects the EMEA DevOps community, to the latest thought leadership, with sessions, white papers, interviews, webinars and panel discussions to address:
High performing teams & culture – maintaining a power balance and communication between development and operations teams is critical to sustainable success. What's the key to effective integration?
DevSecOps: Securing the DevOps landscape – how do we foster a culture where we can safely and securely develop / manage a systems lifecycle?
Cloud-native, containers and microservices – on-premises deployments and Java reliance for critical business technology remain challenges for many enterprise developers. How can enterprises overcome people, process and technology struggles and embrace the unmatched scalability / agility of cloud-native?
DevOps in the enterprise – lessons from real-life case studies as DevOps specialists overcome the challenges of DevOps adoption, regulation, scaling and project management in the enterprise.
New trends: AIOps, ML and DataOps – showcasing and myth debunking the latest trends and tools in the AIOps and DataOps landscape.
DevOps in a post-pandemic world – equipping DevOps and agile engineers to manage cultural change, distributed agile, workload management in a new era of home working.
Modern Continuous Integration / Delivery – when should developers utilise CI/CD and unit testing to improve the reliability of their code? What tools and skills are required to fully equip enterprise operations teams adopting CD workflows?
If you're a company that operates at the forefront of DevOps or are transforming the way enterprises develop, evolve and maximise IT systems, then we want to hear from you!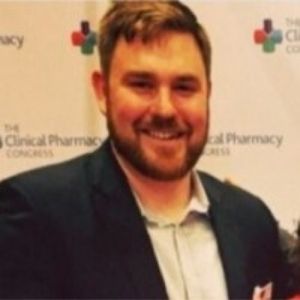 James Mackintosh
Event Manager
E: j.mackintosh@closerstillmedia.com
T: +44 (0)207 348 1861
Register your interest for DevOps Live 2022
Request exhibition information
OUR TESTIMONIALS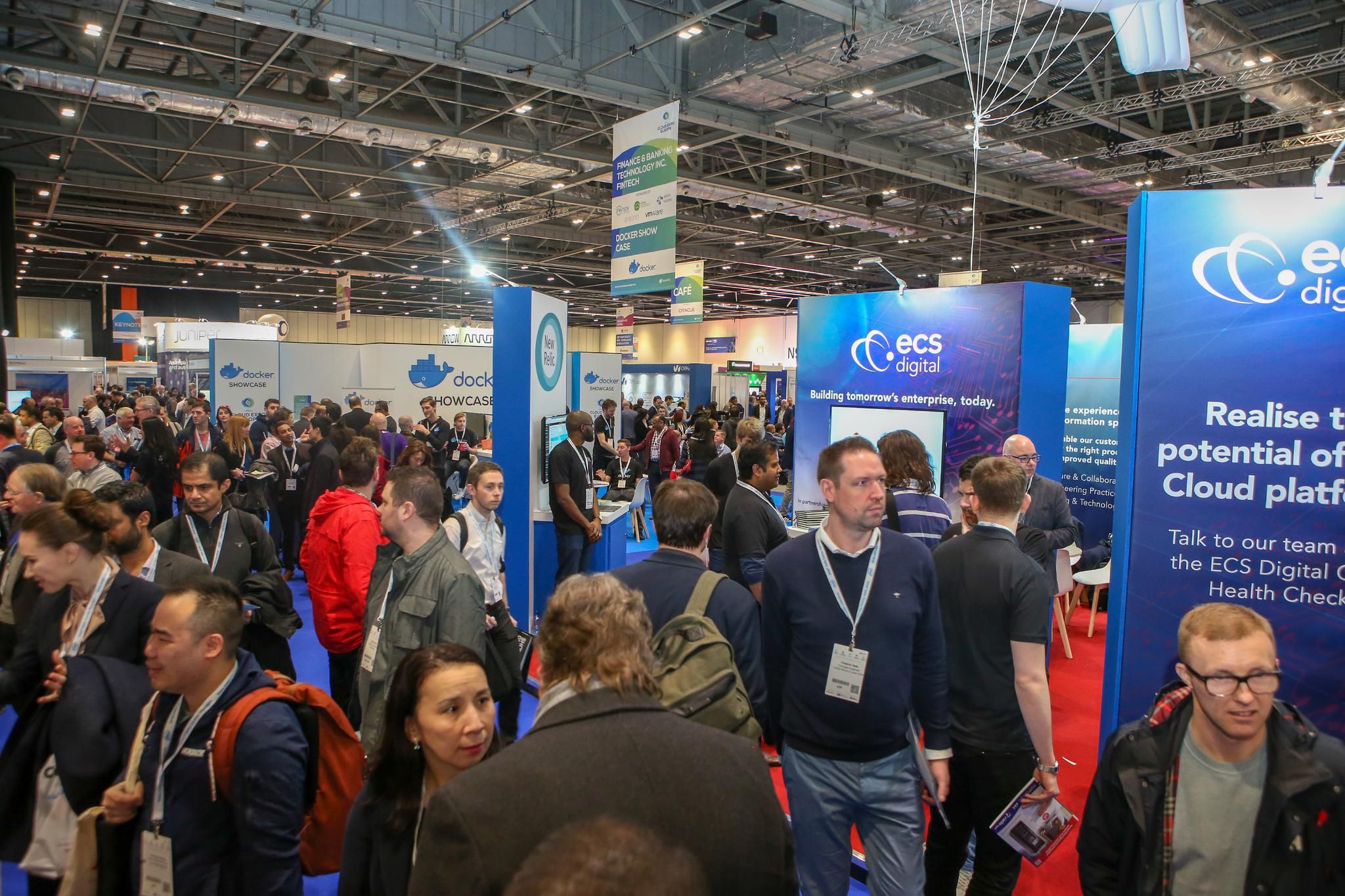 "The collaboration with the events team is absolutely amazing. We work together to build something that is aesthetically pleasing but also will drive attendance and help our business.
We are very happy with that. It's been great so far, really busy and a lot of fun. We have the perfect location for that and we had so many important and promising conversations. It's been a dream. The show is fun and crazy in terms of scope. Everybody who has a name in the industry is here. It's amazing to see all the different contributions that each company regardless of size can make."

SALES DEVELOPMENT,
GITLAB
"DevOps Live is a great show! There are a lot of vendors that we work with, our customers and partners so it's a great opportunity to catch up with them.
We moderated a session and there was a lot of interest and attendance. Our stand is located in the middle of DevOps and Cloud Expo Europe which is great as we get both audiences. The event is multifaceted, multiple audiences & a good show."

VP MARKETING & BUSINESS DEVELOPMENT,
MORPHEUS DATA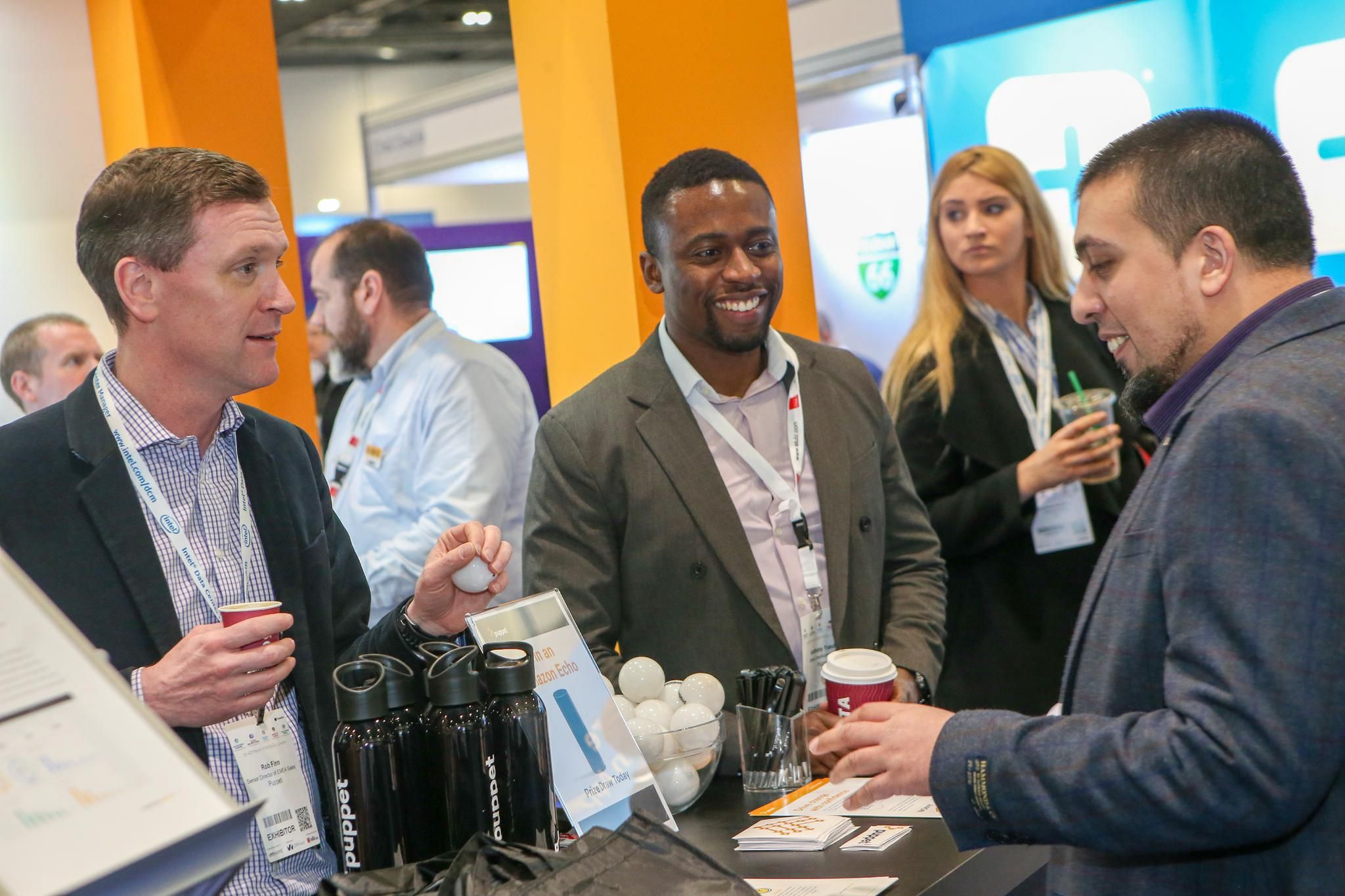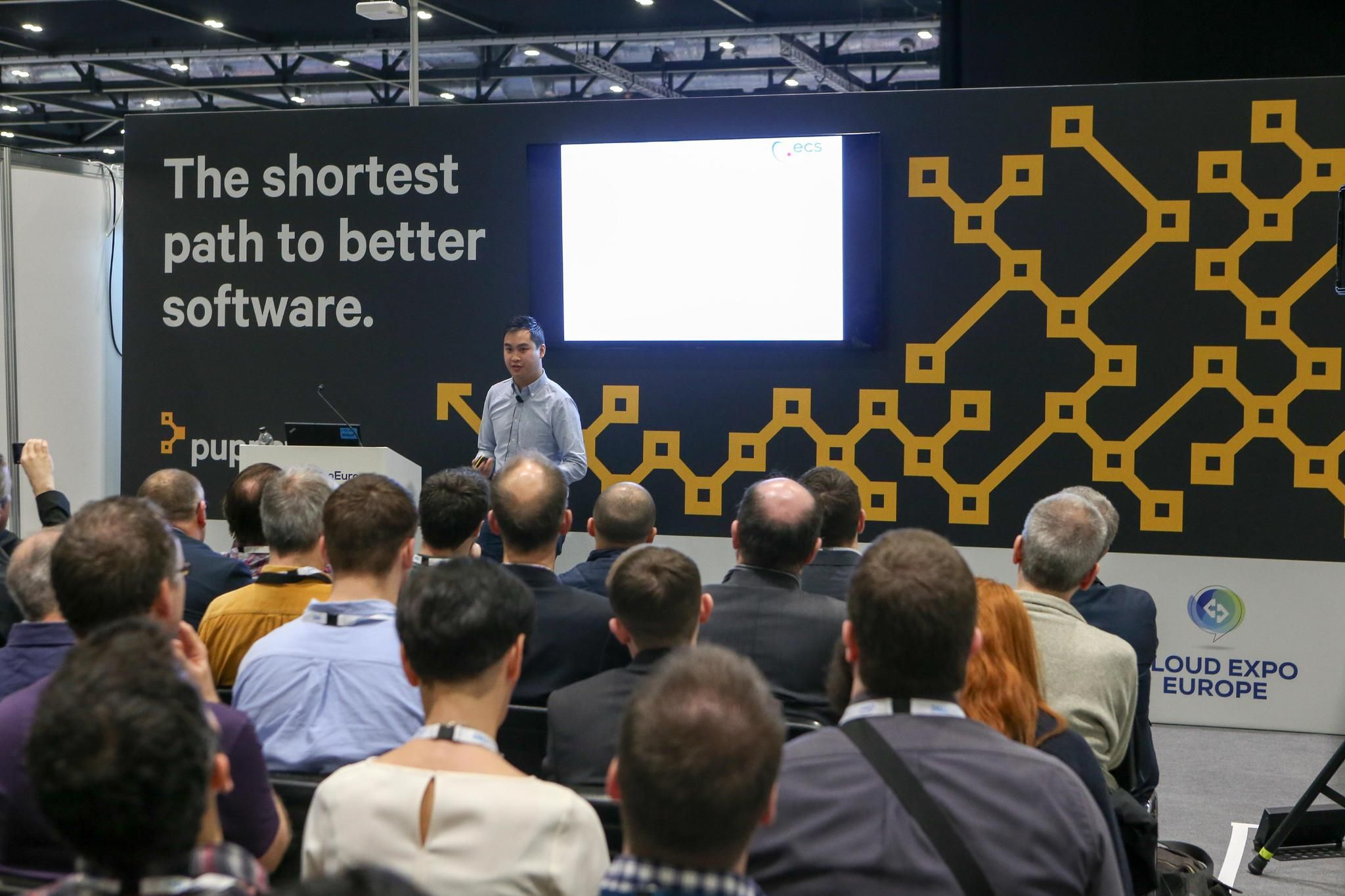 "Cloud Expo Europe is one of the primary events that we mark in our calendar every year, we're really excited to be back again. All in all it's a really, really good event. Cloud Expo is 100% advantageous for our business as we pick up some of the most important leads for the year.
We want to attend every single year! It is the premium event to go to, it has Security, it has Cloud and now DevOps which is our focus point, we enjoy this event so much. Cloud Expo is energetic, prosperous and insightful."

CONSULTANT,
ECS DIGITAL
"We're having good conversations with people at the right level.
It's been busy and we're meeting the people that we usually target. In terms of volume of people this year's show is great. The show is good mix of technology & it's good to be a part of it."
ACCOUNT REPRESENTATIVE,
PUPPET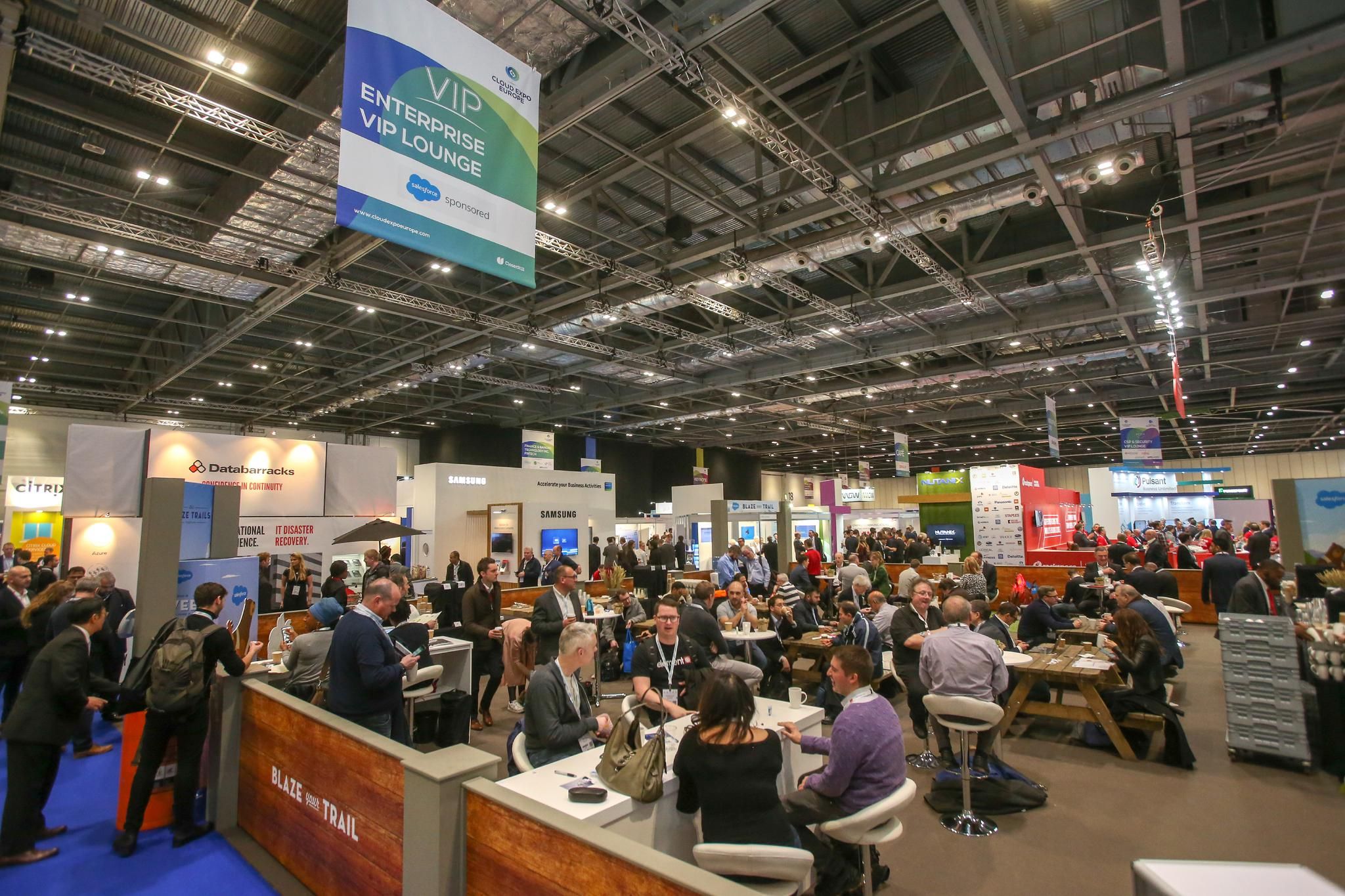 DevOps Live is part of Tech Show London!

The most important technology event for business in the UK, DevOps Live is part of Tech Show London. Tech Show London encompasses five industry-leading co-located events including Cloud Expo Europe, Data Centre World, Big Data & AI World, Cloud & Cyber Security and DevOps.
All co-located events will be happening under one roof at the ExCel, London, 2-3 March 2022. Register once for DevOps Live and you'll have free access to all Tech Show London co-located events.
Join the technology conversation, live and in-person.